Walking The Conscious Revolution Path
Extract from  My Journey with Reiki
I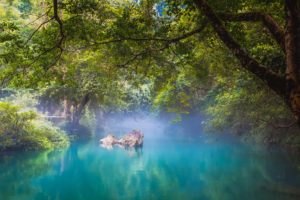 have always thought that of the three levels of Reiki, the first is the most important one.
This is the level at which a student re-connects with the universal life force energy. and begins to have a deeper understanding of their reality and true self.
Reiki is a great and wise teacher. By pursuing it's wisdom through the use of it as a healing art, we deepen our understanding of life, and everything that surrounds us.
The first level teaches you how to discover your true potential and to heal yourself, before you embark on your mission to heal others.It is really important to start to incorporate Reiki and its principles into your everyday life. Try to prioritize a little time every day (even just 10 minutes are sufficient when starting) to practice Reiki , and without even realizing it, improvements will begin to take place in every aspect of your life.
The Second Degree is the next step in becoming fully attuned to Reiki. It is really difficult to explain clearly how this level works, because this is the level at which we start diving deeper into the magic of Reiki.
But do not worry. Nothing here needs to be accepted as a dogmatic truth. You will be able to experiment with all the techniques presented and judge for yourself.
I still remember the feeling of uncertainty I experienced during my second level course when our Reiki Master gave us the Connection/Distant Symbol, telling us we would now be able to heal every person, no matter how far away they were from us. I also remember the feelings of amazement and almost disbelief that shortly followed, when, ten minutes afterwards we were giving Distant Reiki Treatments to each other from separated rooms in the school.
Once you finish your training in the Second Level, you can start to work as a professional Reiki practitioner.
There are plenty of books and articles on the internet about how to start to practice Reiki. Over recent years however, many practitioners, like myself, feel that Reiki has been somewhat exploited and made inaccessible to a large proportion of people due to the average cost at which both training courses and treatments are charged.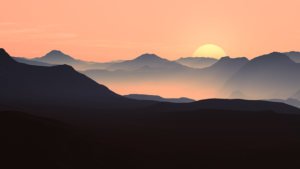 As a result, I decided I wanted to start making it accessible to such people; to those that due to their financial situation, would otherwise never have known about Reiki or been able to experience it.
Always make it your priority to respect high levels of standards, but honestly, it really doesn't matter if you choose to work in a professional studio or in your living room.
Reiki is non judgmental and it doesn't need a fancy place to work its magic.
The most important thing is to have your space clean and tidy, and to make your clients feel comfortable and at ease in a cosy, friendly, warm atmosphere. Talk with them before each session and help them to set a clear intention about which aspect of their life they want to heal.
Reiki & The Conscious Revolution
Particularly when starting, try not to make it just about business. With Reiki, the main purpose is to help people on their healing journey and to bring some positive change in other people's lives. On the flip side of the coin though, never undervalue the work you are doing as you do need to make a living too, but if someone is in a difficult moment, come to an arrangement and consider accepting other forms of payment (for example, an exchange for another form of treatment, for crystals, or anything you may like), or, give the treatment for free as a payback to the universe for the amazing experience you are living.
Working with Reiki is like learning to play a new musical instrument; the more you practice, the more you will be able to use it to its full potential. Practice Reiki every day to heal yourself and make it your mission to spread it as much as you can.
I strongly believe that the use of Reiki and its principles can help to bring about a revolution, the change in modern society that so many people are calling for and the change that we really need to save humanity and the planet. Using Reiki you will assist in bringing positive change to people's lives, helping them believe more in themselves and awaken to their true potential.
It is true that through the use of Reiki we can really heal and change the world, one person at a time.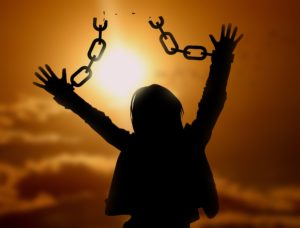 I feel blessed and truly honored that I have had the opportunity to guide you for this short period of time along your  spiritual path in helping you in the discovery of Reiki, and the profound power of this healing energy.
If we give Reiki back to the people, we give back power to the people.
If we give back power to the people, we are less subject to control and conditioning.
If we are not controlled or conditioned, we will all become aware of ourselves as co-creators of our reality.
If we all become aware co-creators of our reality, we can really start a conscious revolution and change the world for the better.